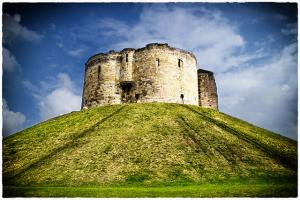 Over the last few years of learning and understanding photography I've always tried to tweak my images so they can be the best they can be. Some purists have said to me always get it right in the camera and save time on edits. Sometimes I'm lucky enough and this happens, but most of the time I always feel that there's more that can be done.

Then there's the other end of the scale. Really going deep into the edits. This week I've been trying to push myself further with my edits to create some unique images and really make them shine. The one in this post I'm exceptionally proud of.

If you've been following me for a while you might have seen this image before here. This was one of those photos that required minimum edits at the time to get what I wanted. But I thought I could give it a bit of a face lift.

What are your thoughts? Has the new improved over the old? Are they two completely different images now? Let me know by using the Contact Form. I'd love to know what you think.