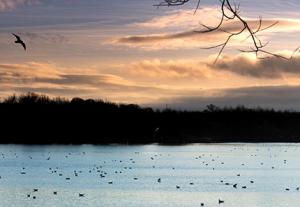 First things first. A Happy New Year to anyone reading. I know it's a little late but things have been a bit hectic this year.

I've finally taken the time to sort out my website to get it looking the way I want it (you can see it by clicking here if you're viewing this blog through other means. I've gone with a simple white theme with the aim of making the images stand out a lot more. Feedback is always welcome so let me know what you think.

One of my recent blog posts I discussed limiting myself to a single niche and the impact that has on my social media streams. After that I decided to give splitting my Instagram feeds up a bit, so have now ended up with three feeds, my main one (where I post the majority of my work), one of my experimental toy photos and another for my aircraft photography. So far it seems to be going well and initial signs have been positive.

The other thing I've been doing is try to get out and about a bit more. It's difficult this time of year as the weather gets worse and the days are shorter, but between the day job I've managed to find the time to keep getting pictures I'm happy with.

How about you? Has the New Year been the same old thing or have you tried anything new?